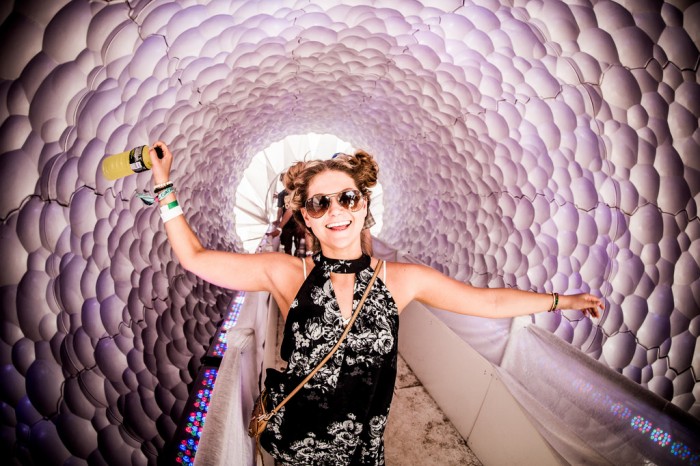 Rainbow Tunnel
This is a special installation. Pricing will vary depending on the complexity of the project. The number shown here as as the price could go up or down.
Styrene, LEDs, Electronics, Steel
25′ x 18′
CRYOCHROME was created to immerse Coachella guests in a chromatic experience no matter what time of day. From beginning to end, guests will have a sensation of walking through clouds while the tunnel slowly rotates.