Sessilanoid Lighting Collection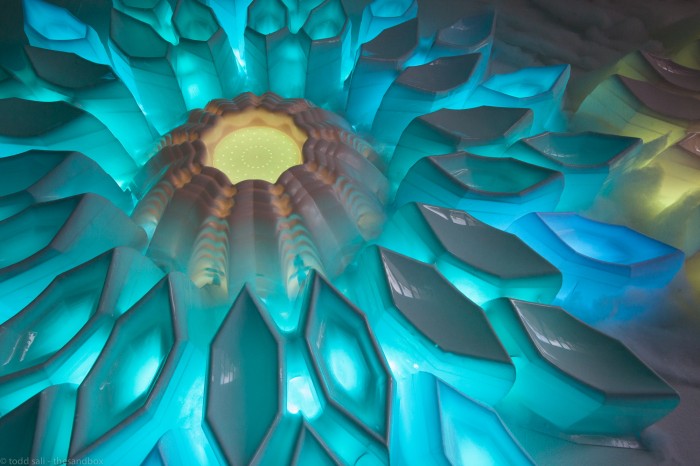 Sessilanoid Lighting Collection
The Sessilanoid Collection was inspired by the concept of android barnacles tessellating onto a surface to create luminous patterns. The works are interactive allowing patrons to change the color and light sequence and thus, the experience.
James Peterson explores sustainability through the relationship between organic life-forms and man-made materials.
James began his career upon graduating from Kendall College of Art and Design in Grand Rapids, Michigan in 1995. With a BFA in Sculpture and a Minor in Ilustration & Art HIstory, James set out to Los Angeles. There he began working on Film, Visual Effects, Prototyping and the Art Department industries. He also spent 10 years i the Fabrication Facility at the prestigiour Southern California Institute of Architecture (SCI-ARC) where he honed his love of digital fabrication materials and processes.
Work shown are examples of the Sessilanoid Collection. Installations are designed with your project in mind. Pieces shown here may not look exactly like the pieces shown here unless specifically requested. All work will be fully vetted for your desired result. Colors may vary.
Sizes Below. Please note each Interactive piece has certified Ul lighting, and computer and styrene components.:
Sizes Below. Please note each Interactive piece has certified Ul lighting, and computer and styrene components.: